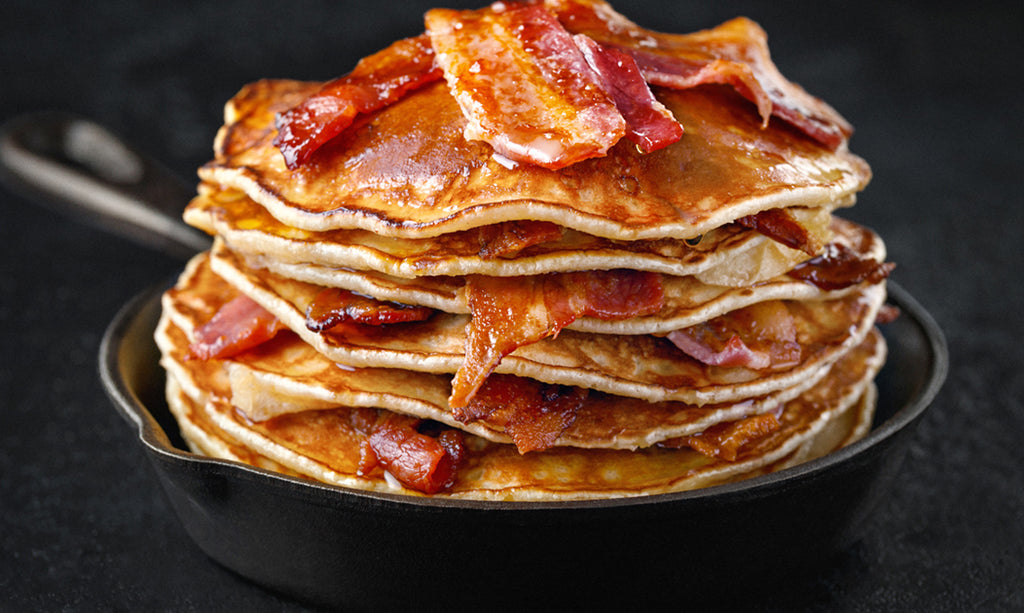 Pancake Day - and it isn't all about lemon juice and sugar. For a salty bacon, and syrupy sweet, showstopper - what about a streaky bacon stack?
The best thing is that you can pick up all of the ingredients for pancakes in Doncaster Markets, and lots of other toppings too.
Make the batter
Mix together 100g of Plain Flour and a pinch of Salt,
add 1 medium egg and a splash of milk and mix,
gradually add approximately half a pint of milk.
- The consistency should be like cream. (Thanks Be-Ro book for this)
Cook the bacon
Home-Cured Streaky Bacon either grilled or fried.
- This cut is full of flavour and easy to crisp up. Dry-cured with no added water.
Flip the pancakes
Heat a little oil in a shallow frying pan until smoky. 
Fry the batter one ladle full at time - Flip to cook on both sides.
Stack to eat, and enjoy
Drizzle with: Maple syrup, Honey, or Golden Syrup. 
- Something sweet to go with the salts of the bacon.