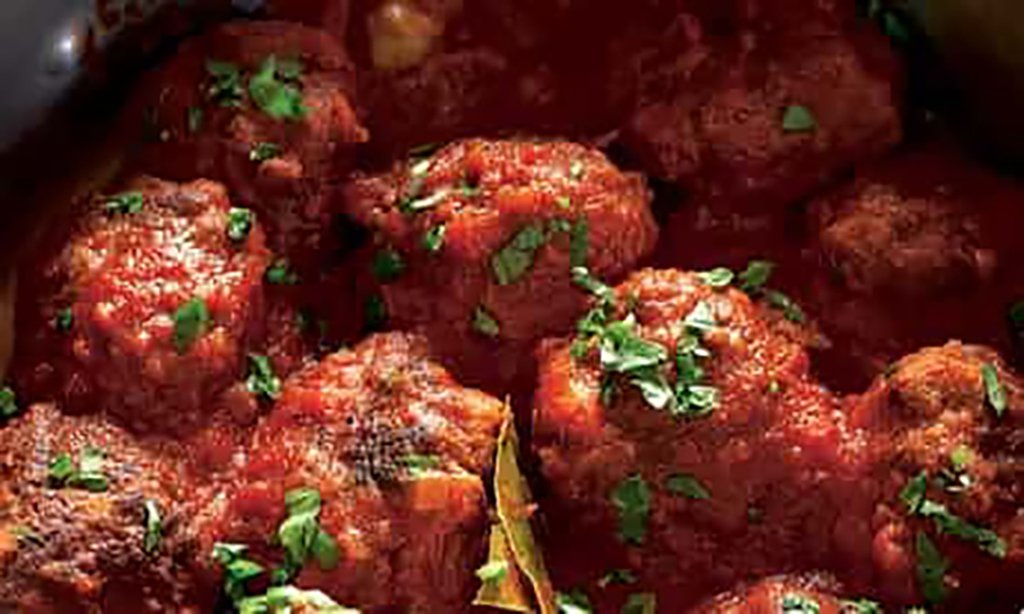 Many years ago our daughter moved to London and found work with the Guardian newspaper. During this time we regularly bought the Saturday paper and tried many of the recipes included in the weekend magazine. This Fennel Meatball recipe by Hugh Fearnley-Whittingstall became a firm and comforting favourite. It takes a little time and patience to prepare but the resulting meatballs are wonderful. They can be frozen too, so the second time around the meal will take very little preparation at all!
We have fresh lean minced beef on display in our refrigerated counter all year round. Sometimes you will find minced pork in our display however if you can't see any please ask, as we will be happy to prepare some for you while you wait. The addition of pork to the minced beef is fairly common in Italian cooking and gives the dish an added juicy-ness. The breadcrumbs in the recipe help to make the meatballs incredibly soft and light, and also help the mixture to go far giving great value for money and time spent in the kitchen. Serves six.
The Meatballs
200g bread from a good white loaf, crusts removed and torn into rough pieces
200ml whole milk
3 garlic cloves, chopped
3 tsp fennel seeds, lightly toasted
½ tsp freshly ground black pepper
1½ tbsp salt
500g minced beef
750g minced pork
1 onion, finely diced
8 tbsp minced flat leaf parsley
2 tbsp minced fresh oregano
60g parmesan, finely grated
1 egg, plus 1 yolk
2 tbsp olive oil 
Tagliatelle, to serve
The Tomato sauce
3 tbsp olive oil
1 onion, 1 carrot, 1 small celery stick, peeled and finely chopped
3 garlic cloves, thinly sliced
2 800g tins good-quality chopped tomatoes
Salt and freshly ground black pepper
Sugar
First make the sauce. Heat the oil in a saucepan over medium-low heat and sauté the onion until softened and just beginning to turn golden. Add the carrot and celery, fry for five minutes, then add the garlic and cook for a couple of minutes more. Tip in the tomatoes, season and bring to a simmer. Reduce the heat and cook until the sauce is slightly thickened, about 20 minutes. Adjust the seasoning, and add a pinch of sugar if it's a touch acidic.
To make the meatballs, put the bread into a bowl, pour the milk over the top and leave to soak for 15 minutes. While it's soaking, pound the garlic, fennel, salt and pepper in a pestle and mortar until you have a rough paste.
Mix the beef and pork in a large bowl with the bread, onion, fennel paste, parsley, oregano and parmesan until well combined. Stir in the eggs until just incorporated. Fry off a small piece of the meatball mix to test for seasoning, and adjust accordingly. Using your hands, roll the mix into meatballs of about 5cm in diameter.
Heat the oil in a large frying pan over medium heat. Brown the meatballs well on all sides (you may have to do this in batches), then transfer them to a heavy casserole. Pour the tomato sauce over the meatballs, give the pan a gentle shake and bring to a simmer. Cook, partially covered, for about an hour, stirring from time to time. Serve with tagliatelle.
The original recipe is found here: 
Seed recipes | Fennel, poppy, sesame, coriander, cumin | Hugh Fearnley-Whittingstall